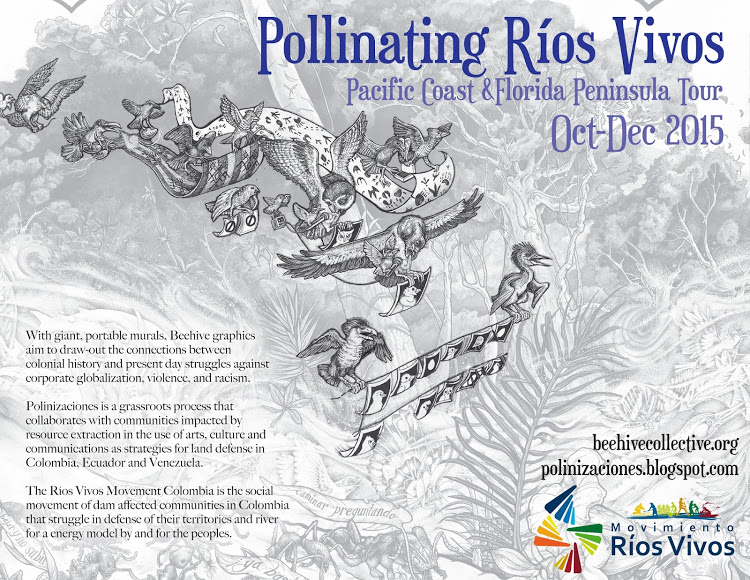 The time has come!  Join us this Saturday 1/9 at 3pm.
One Struggle is excited to host the Miami stop of the "Pollinating Ríos Vivos" tour!
"Pollinating Ríos Vivos" is a joint project of The Beehive Design Collective and Movimiento Ríos Vivos.
Movimiento Ríos Vivos Colombia is the collective effort of dam-impacted communities in Columbia fighting to defend their territories and rivers.