Last week, Thursday, June 15, 2017, Florida International University hosted day one of "The Conference on Prosperity and Security in Central America."
The conference was convened by the US and Mexico to meet with the presidents of El Salvador, Honduras and Guatemala – a region known as the Northern Triangle. Joining them were representatives from the Inter-American Development Bank, the US Chamber of Commerce, Coca Cola, GE, Walmart and Monsanto. Vice President, Mike Pence; Homeland Security Secretary, John Kelly; Secretary of State, Rex Tillerson; Treasury of State, Steven Mnuchin; and Commerce Secretary, Wilbur Ross were all in town for the conference.
Wednesday, June 14, a pre-conference meet and greet was held in Coral Gables, where representatives from Coca-Cola, GE, Walmart, and Monsanto were in attendance.
Thursday, June 15, day one, was held at FIU, with a focus on economy.
Friday, June 16, day two, was held at US SOUTHERN COMMAND, with a focus on security.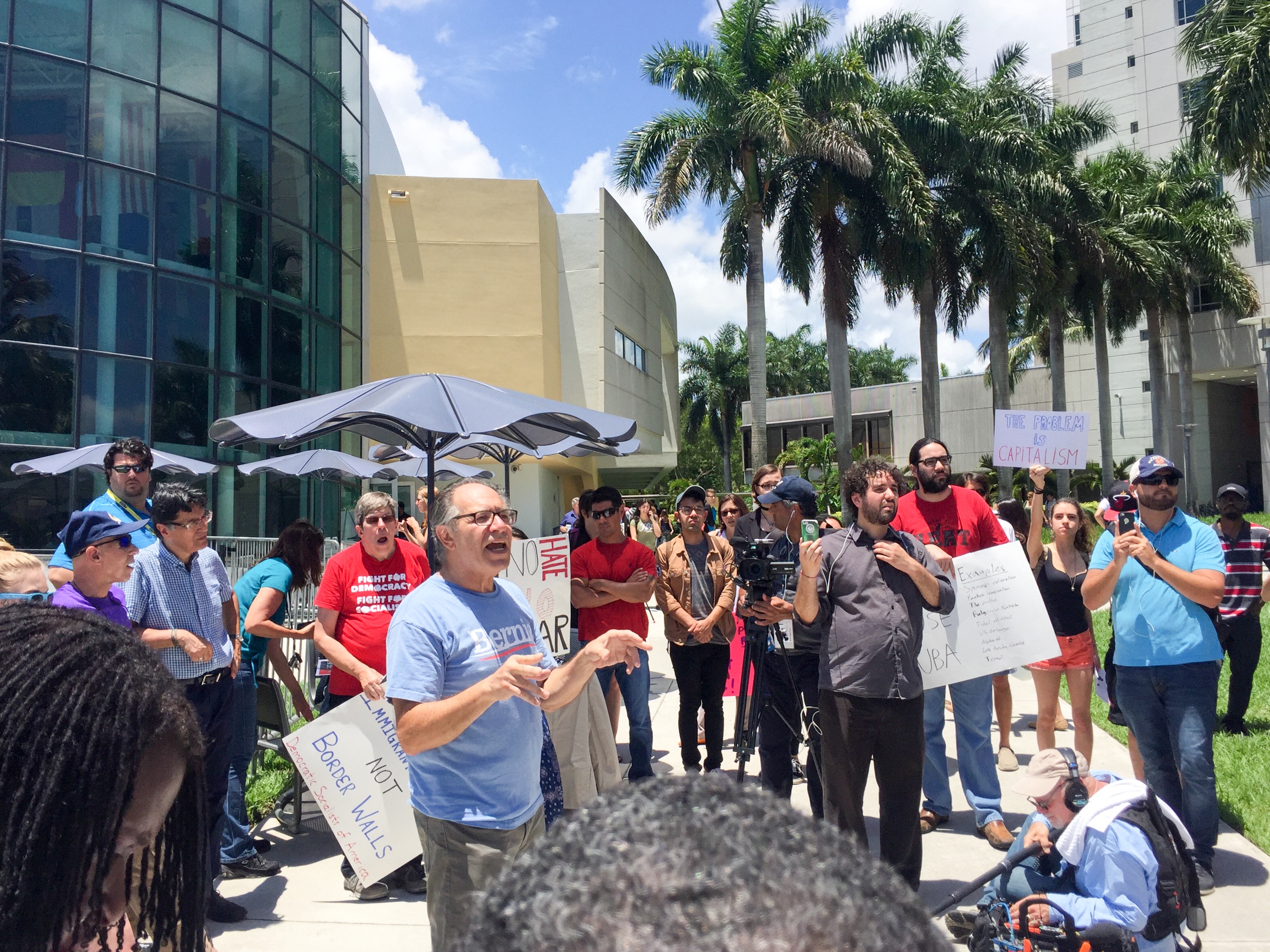 People's Progressive Caucus of Miami-Dade, Students for a Democratic Society and Florida Immigrant Coalition organized the protest. About 100 people, students and non-students, gathered outside the Graham Center in a designated "free speech zone" as security surveilled us from the rooftops above.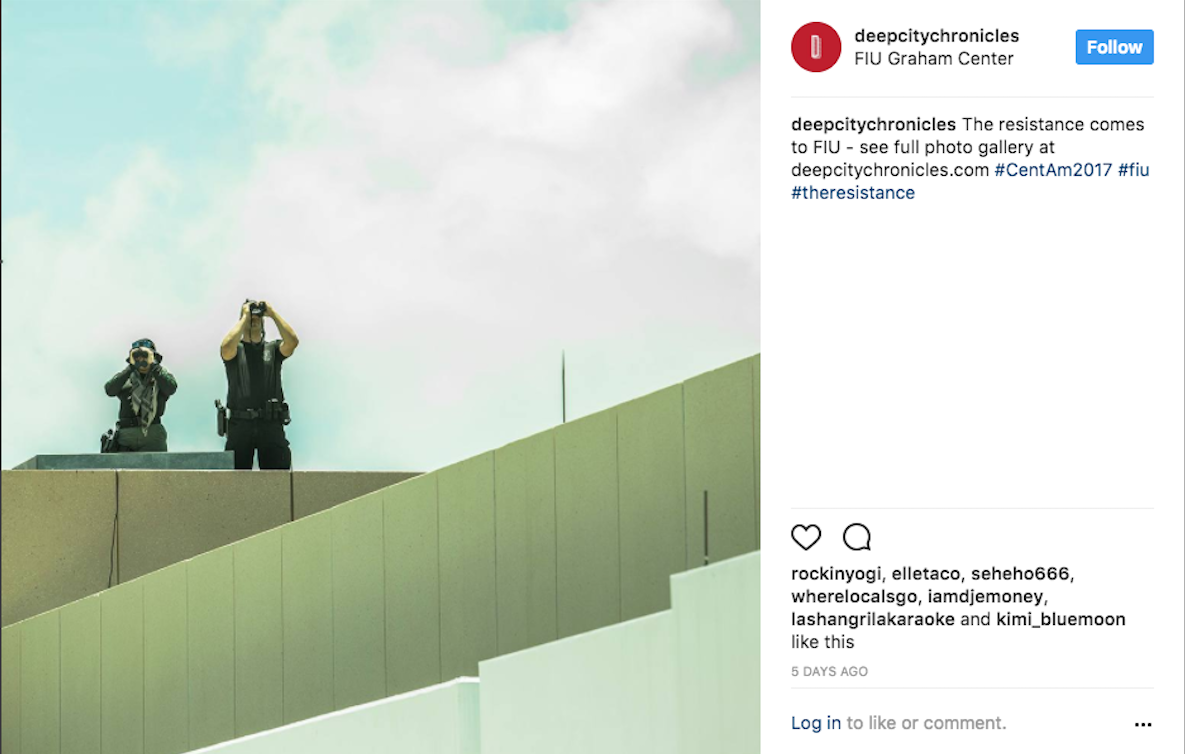 In Miami, immigration is consistently a huge issue. Most of us have immigrated to the city. Temporary Protected Status affects thousands of Haitians in Miami. Many students and families depend on The Dream Act and DACA for "legal" status. Yes, these programs are under attack with Trump in office. Yes, they are important for dealing with the effects of immigration to the US and Miami.
But at this demonstration, "The Conference on Prosperity and Security" was hardly mentioned or addressed. This conference, and the economic and political practices in place leading up to it, are the very reason immigration happens – imperialism.
No one spoke of the situation in Honduras where Berta Cáceres was murdered for fighting back against imperialists' efforts to steal land and water from indigenous peoples to build a hydroelectric damn.
No one spoke of the 43 Mexican student activists who were disappeared, tortured and murdered.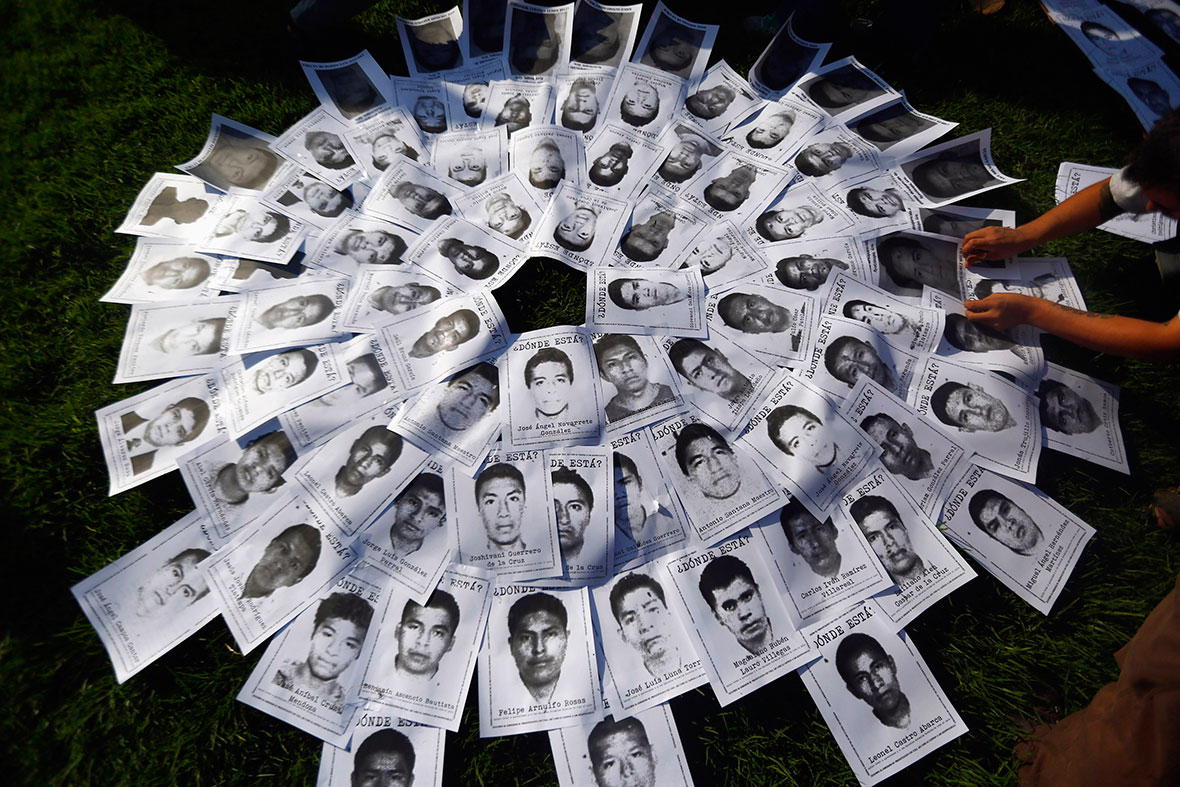 No one mentioned the thousands of unaccompanied youth who continue to make the dangerous journey to cross the US/Mexico border; the Alliance for Prosperity, nor Plan Colombia.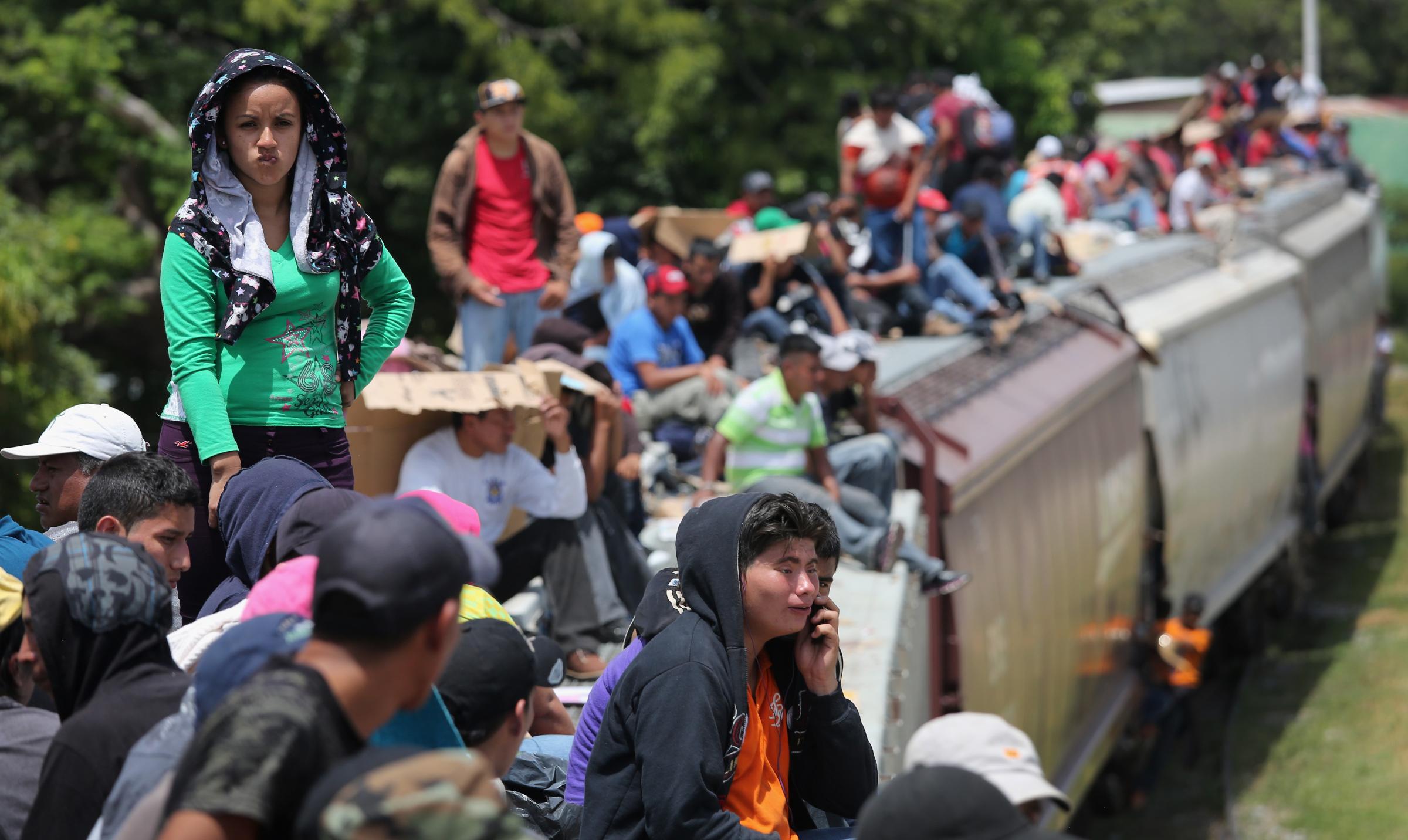 For us, this is why the perspective of anti-imperialism is fundamental. It is critical in connecting our struggles globally. It is how we can get to the root cause of the effects we see play out here in Miami.
Capitalism and imperialism – this is our common problem, internationally. It is the economic, political and ideological arrangement that moves the entire world around us. We must understand it to analyze and radically alter our reality.
People's history is not taught in schools. We are bombarded with ideas and assumptions that maintain capitalist and imperialist perspectives in relation to the rest of the world. So, this is a process. We are all figuring it out.
Here's a link to the brief and very limited piece we put out, in relation to "The Conference on Prosperity & Security in Central America." Check out the bottom of the page for links to learn a little more about the situation in Central America.
Below is a list of links to media coverage on the conference and protest.
If you agree with the need to confront capitalism and imperialism… or if you want to learn more about this perspective, don't hesitate. Get in touch.
STAND UP. FIGHT BACK. ORGANIZE.
OneStruggle.SouthFlorida@gmail.com
https://twitter.com/onestrugglesf
Media coverage links:
http://panthernow.com/2017/06/20/protests-should-focus-on-politics-not-people/
http://panthernow.com/2017/06/19/pence-u-s-is-with-northern-triangle/
http://www.miaminewtimes.com/news/fiu-students-and-faculty-protest-mike-pences-arrival-on-campus-9423618
http://www.nbcmiami.com/news/local/Vice-President-Mike-Pence-Traveling-to-Miami-for-Planned-Speech-at-FIU-428596043.html
https://twitter.com/AmandaNBC6/status/875401059036008449/photo/1?ref_src=twsrc%5Etfw&ref_url=http%3A%2F%2Fwww.nbcmiami.com%2Fnews%2Flocal%2FVice-President-Mike-Pence-Traveling-to-Miami-for-Planned-Speech-at-FIU-428596043.html
http://miami.cbslocal.com/2017/06/15/vice-president-pence-miami-talk-central-america/
http://ban.jo/News/US-Canada/20170615/Protest-Against-VP-Mike-Pence-Visit-At-FIU-In-University-Park-FL-University-Park/
http://wlrn.org/post/activists-protested-fiu-campus-against-members-trump-administration
http://www.miamiherald.com/news/nation-world/world/americas/article156343709.html
https://www.instagram.com/p/BVYPTz0jmmu/?taken-by=deepcitychronicles