On May Day we celebrate the history of workers' struggle around the globe, as well as strengthen our determination to build a movement that can do away with capitalism and imperialism! In Miami, our May Day Committee was formed with One Struggle, MAS (Miami Autonomy & Solidarity), and the Broward Green Party. Many additional individuals and groups (including Everglades Earth First!, Tierra Madre and POWIR) participated to make several events before and during May Day well-attended, fun and informative.
On April 12, we had a May Day benefit show with music by Unity Rise, Die Trying, Aspartame, Bottom Shelf Warriors, Sponge and Krokadildo.
On April 19, we had a BBQ with a presentation on the origins of May Day at the RYPE community garden.
On April 24, we had a slide-show presentation and discussion in Fort Lauderdale on the history of May Day.
On May Day itself, we had a rally at the Torch of Friendship in downtown Miami, followed by a spirited march to Freedom Tower. The afterparty at Veye Yo in Little Haiti included music by Kazoots and Unity Rise, plus several brief presentations on capitalism, resistance, and the current work of several organizations.
Overall it was a positive initiative. We hope to expand the Committee and our range of events to build an even bigger and stronger May Day manifestation in 2015!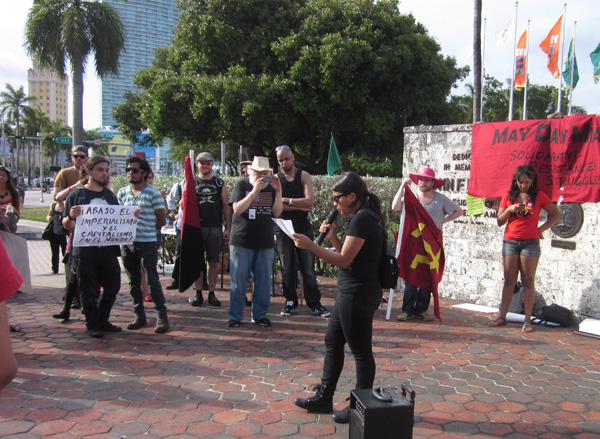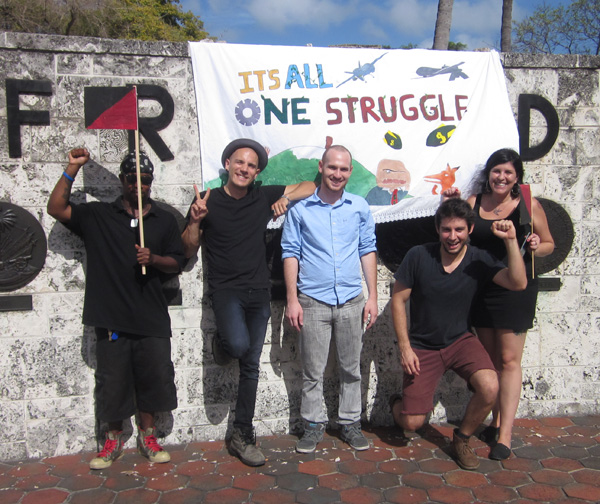 More photos behind the cut!