Below is a copy of the speech given by Karen Dwyer of the Stonecrab Alliance this past Saturday in Miami. With her permission, we are sharing it here. It gives a good summary of some extremely dangerous threats to the Everglades and all of Florida.
Shown in what she describes, the state's function is to pave the way for capital accumulation at the expense of the people and the planet. And even when it's forced by public pressure to restrict the speed or intensity of that, capitalists (like the oil company that's fracking illegally) go ahead and do it anyway. Only a strong, consistent, stubborn, organized mass movement — that relies on its own force rather than on persuading the capitalists' state to protect us — has any hope of slowing them down. And only if we eradicate capitalism altogether will the needs of humanity and the planet replace profit accumulation as the guiding priority of production.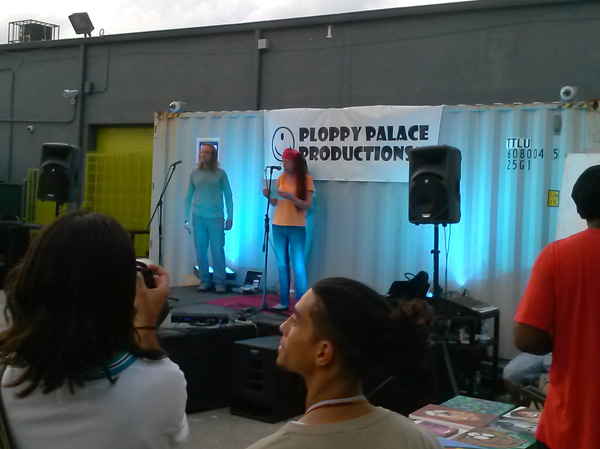 MIAMI, EVERGLADES BENEFIT CONCERT, Karen Dwyer, Ph.D., May 10, 2014
Stonecrab Alliance @ Facebook , 239-404-2171, dwyerka@gmail.com
It's an honor to join so many people in the fight for the Everglades. The Stonecrab Alliance has been working for the past year to save our water and our Everglades from new oil drilling and fracking.
You might not know it, but in Florida, plans are underway to greatly expand oil drilling. Last May, Dan A. Hughes from Texas applied for permits to drill for oil only 1000 feet from homes. It's part of a huge project to drill 115,000 acres in the Everglades and another 350,000 acres after seismic testing. Residents first learned about the proposed drill site when they received a letter asking them for contact information so they could be evacuated in case of an explosion, gas leak, or other drilling disaster. Alarmed, hundreds packed an informational meeting, expressing fear and outrage about the proposed drilling. Right away, we learned two things: first, we were up against Florida's strong laws protecting the oil and gas industry. And second, there was no time to waste. We met with everyone from Collier Resources to the U.S. Environmental Protection Agency as well as organized over 35 public actions—from town hall meetings to street-corner pickets to candlelight vigils to a march on Governor Rick Scott's beachfront home, to a house party for Senator Dwight Bullard who sent an official letter requesting the DEP deny the permit.  Letter-writing campaigns buried the DEP in 600 public comments and the EPA in 115,000 comments. As a result, both agencies travelled to Naples to meet with the public. The EPA hearing was filled to overcapacity, with fire marshals closing the doors and overflow spilling into the street. It was a heated four-hour hearing. When the state issued a permit, three petitions challenged it. When the Big Cypress Advisory Committee reconvened for the first time in decades, the expert panel recommended denying the permit. Presently we're awaiting a final decision on the Golden Gate permits.
This brings us to the breaking news about Dan A. Hughes being fined $25,000 for illegally fracking the well next to Corkscrew Swamp Sanctuary—a 5,000-year-old-forest with the LAST remaining old growth cypress in the WORLD. We now have documented evidence of the company's criminal wrongdoing and reckless disregard for our watershed and Everglades. Hughes Oil will do whatever it takes to extract oil—even if it means violating the state's direct order to CEASE and DESIST. We find it almost beyond belief that a Texas oil company can disregard rules and laws and engage in illegal and untested acid fracking in our vital watershed, either hoping they won't get caught, on the one hand, or willing to pay the small fee, on the other. It's evident the DEP lacks the regulatory power to compel compliance—they're understaffed, overworked and crippled by legislation written by and for the oil industry. The fines are so small industry is willing to break the law and add the fines into the total cost of drilling. Since no amount of regulation will make drilling safe if the company won't obey the rules, Hughes should be shut down permanently.
The good news is that for the first time ever, Collier County is challenging the state on oil drilling. The Commissioners voted unanimously to petition the state to revoke the permit and implement stronger protections. They're also pursuing a local ban on fracking.
Echoing the Commissioners' concerns U.S. Senator Bill Nelson called for a federal investigation into Dan A. Hughes. He writes: "We cannot tolerate expanded industrial drilling activities that pose a threat to the drinking and surface water so close to the Florida Everglades. . . . one of the world's great environmental treasures."
And finally, in what can only be called a historic shutdown of oil and gas, the state suspended all new oil drilling in Florida by Dan A. Hughes. We're smiling, even though the shutdown is temporary.
A major concern is the pollution of our Everglades and our water. The drill site is located in the Big Cypress Swamp watershed, a critical recharge area. And it is part of a huge project to drill 115,000-acres of some of the most environmentally sensitive lands in the nation, including portions of the Florida Panther National Wildlife Refuge, Picayune Strand State Forest, Fakahatchee Strand, the CREW area (Corkscrew Regional Ecosystem Watershed, and Corkscrew Swamp Sanctuary. This is not vacant land. And it is certainly not industrial land. This is public land in the heart of the Everglades in the midst of the massive 30-year, Everglades Restoration Project, a joint federal and state effort that will protect some 2.4 million acres of interconnected wetlands. It doesn't get any bigger. These areas are critical habitat for more than 60 threatened species. They are also vital watersheds that replenish levels in the Preserve and the Everglades and fill the aquifers millions rely on for drinking water. Even a minor spill here would be catastrophic. Why risk contaminating important wetlands and our fresh water? They're far more valuable than oil.
Our point is that this new type of extreme drilling that uses horizontal directional drilling, acidizing, and if needed fracking, and destroys 5 million gallons of water per month, per well, IS NOT SAFE. Not here. Not anywhere. Florida is still suffering from the worst oil disaster on record: the BP Oil Spill. We know, accidents happen. Tanker trucks crash. Over time pipes leak. Injected fluids surface. And—even cement casings fail, as mechanical integrity tests show, again and again and again. Because it only takes one incident to taint or even ruin a community's aquifer, drilling is not in the public interest. You can't clean up an aquifer.
Imagine our anger when we found out that Hughes can use trade secret chemicals in unknown concentrations and that one well can use 11,000 gallons of chemicals–everything from benzene, a known carcinogen, to hydrofluoric acid, a corrosive that eats bone, steel and rock. Hughes may also inject wastewater that contains heavy metals and radioactive materials that no amount of regulation can ever make safe. Although it's legal, it shouldn't be. And finally this one well is permitted to destroy 5 million gallons of water every month and unlike agricultural water, the drilling water can never be reused; it is permanently polluted and must be injected into the Boulder Zone, which is not holding it as securely as industry claims. Florida has enough water trouble without turning our watershed into a sewer for the oil and gas industry.   If we add in climate change and sea-level rise, the case is closed; we need to shut the floodgate on new Everglades oil drilling.
So. If we wanted to draw a point from all this it might be that our water and our Everglades are far more valuable than oil. They're our lifeblood, fueling everything from agriculture to our multi-billion dollar tourist industry. We're asking everyone to help stop dirty drilling by 1) speaking out, 2) joining Stonecrab Alliance @ Facebook, and 3) attending our Hands Across the Sand event May 17 in Naples. We're on a roll. If we can get critical mass, we can shutdown Dan A. Hughes permanently. We want clean water, not dirty drilling.
You can find us at Stonecrab Alliance @ Facebook.